INITIATIE IN POSITIVE PSYCHOTHERAPY (in het Engels) – ENVER CESKO – psycholoog/psychotherapeut uit Pristina – Kosovo
zaterdag 24 september 2016 – 09.30 u – 17.00 u – Gemeentehuis Zoersel – Handelslei 167, 2980 Zoersel
lunch: 2 grote broodjes en drank inbegrepen – 32 € op AIHP – BE45 9731 2594 0689 (gaat naar Kosovo)
---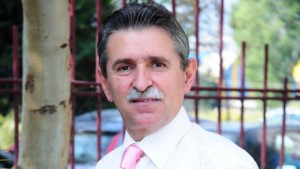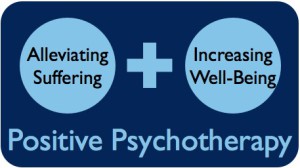 INITIATIE IN POSITIVE PSYCHOTHERAPY – ENVER CESKO – psycholoog/psychotherapeut uit Pristina – Kosovo
---
CPD* accreditatie door de BNVIP en ABP-BVP voor 8 punten – * CPD: Continuing Professional Development
---
Positive Psychotherapy (PPT) is a resource oriented psychotherapeutic treatment method for individuals, couples, and families. It can be described as a humanistic and transcultural psychodynamic psychotherapy and is based on a positive conception of human nature and salutogenetic principles. PPT is an integrative method, which is open to systematically include methods fitting the patients or the families. It is also used as a counselling method and in prevention. It was developed by Nossrat Peseschkian and co-workers in Germany since 1968. Today it is used in the daily practice of a vast number of psychotherapists worldwide. Training seminars for Positive Psychotherapy are presently offered in over 20 countries. Enver Cesko was trainer in Kosovo, Sofia, Bucharest, Amsterdam, Vienna, Naples, Dubrovnik, Berlin, Varna, Odessa, Teheran, Athens, Cyprus, Ankara, Istanbul, Skopje, Miami and Guatemala.
Info met betrekking tot de situatie in Kosovo:
Enkele maanden geleden engageerde de AIHP vzw zich om een eerste basisopleiding Ontwikkelingsstoornissen bij Kinderen en Jongeren te doceren aan de studenten psychotherapie van de 4-jarige opleiding Positive Psychotherapy (erkend door de European Association for Psychotherapy) te Pristina, Kosovo.
Zoals u wellicht weet, is de maatschappelijke situatie in Kosovo nog steeds erg schrijnend. De resterende tekenen van het gewapend conflict op de Balkan (1996-1999) zijn nog overal in het straatbeeld aanwezig, alsook erg zichtbaar in het affect van de bevolking. Psychotherapeuten en psychologen krijgen nog dagelijks te maken met de gevolgen van primaire -, secundaire – en tertiaire traumatisering. Gelukkig begint zich een langzaam humanitair herstel te manifesteren maar er is een groot tekort aan financiële middelen om ingezet te worden voor de therapie en therapieopleidingen (Masters werken er aan een uurloon van minder dan 8 € per uur, dokters in het ziekenhuis hebben een maandloon van 500 €).
Zeer loyale masters in de psychologie/psychotherapie beslissen om zich, bijna kosteloos, in te zetten voor hun eigen bevolking, in plaats van een buitenlandse carrière na te streven.
De AIHP vzw heeft aan de Kosovaarse studenten, gedurende een week (19-25/09/2016) een gratis vervolgopleiding, in België, aangeboden met als focus en specialisatie: autismespectrumstoornissen bij kinderen, adolescenten en volwassenen. In dat kader hebben wij reeds een aantal theoretische sessies gepland, alsook bezoeken aan centra, gespecialiseerd in de opvang, begeleiding en het onderwijs van personen met ASS, zoals KOCA, OC Clara Fey, het Raster, Kinderen Centraal,…
Philippe Vrancken – directeur A.I.H.P. vzw